On Monday March 7, we had a class visit to the Narayana Hrudayalaya heart hospital in Bangalore, which is one of the largest hospitals in the world with 1000 beds. The vision for the hospital was from founder, Dr. Devi Shetty, who acted on the premise that no child should be deprived of the best healthcare just because their parents can't afford it. The hospital has 24 operation rooms and performs a staggering 50 major heart surgeries daily. They perform the largest number of heart surgeries on children in the world and they treat patients from 73 countries.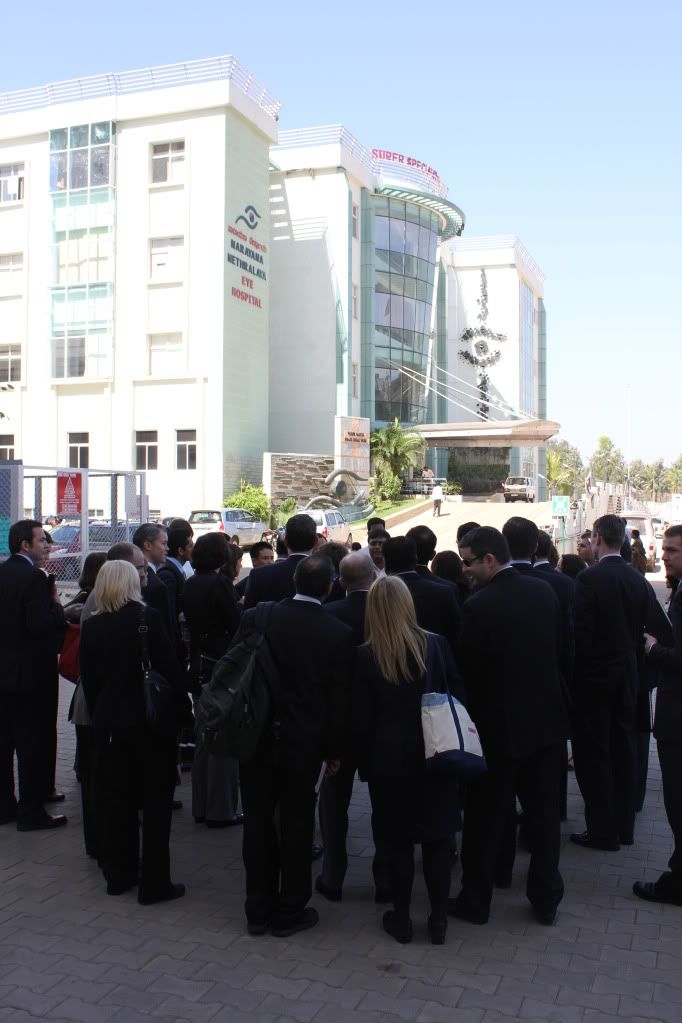 We first saw the pediatric ICU and were so impressed at the size of the unit and the number of health professionals supporting it. There were at least 1-2 health care professionals engaged with each patient most of the time. It was great to see the wonderful care and attention these children were receiving. I was a little surprised that the two rooms (on opposite sides of the hallway) were basically wide open as I expected an ICU to be more closed off.
We also visited the tele-medicine facilities where doctors can monitor patient heart stats using remote monitors. They also had a facility for remote supervision/training by US experts on procedures that are being performed live in the NH hospital. This was a great idea to enhance the training of the health professionals at the hospital.
Finally, in the wrap-up discussion, we learned about an innovative strategy to help enable entrepreneurship in the rural communities while helping these communities with access/ability to pay for health care. This was a dairy cooperative model that provided loans for rural community citizens to buy cows thereby giving the people a source of income through the selling of milk. A percentage of these revenues was put into a pool that was made available to the people to pay for individual healthcare. We were quite impressed with this clever strategy. Overall, this was a fantastic site visit to an impressive health care facility.
Written by: Sudhir Rao